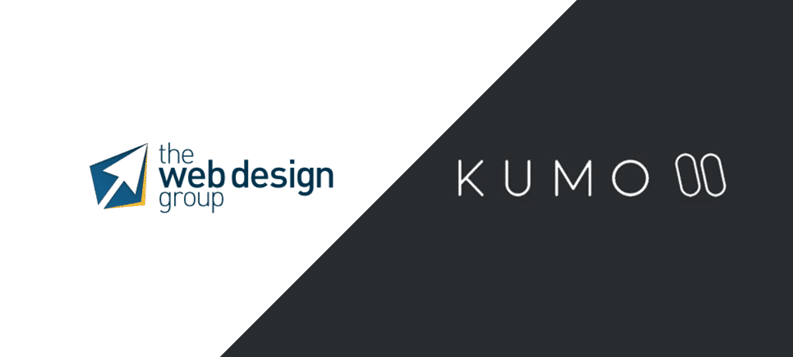 It has been a long time in the making, but over the last couple of days we have "soft launched" our new company branding. We have moved away from The Web Design Group and rebranded to be known as Kumo.
Over the past 7 years, The Web Design Group brand has served us well, as a business we have had our ups and downs, some tough times and some not so tough, like all small businesses moving through the startup phase into becoming more established and mature, TWDG has seen continual growth year on year. Something of which I am very proud.
2018 saw a slight change in direction of the business, we decided to drop the web site design and development areas of the business and switch our focus towards our Digital Marketing services.
It was a hard decision for me personally to let the brand go, but it was the right thing to do. The Web Design Group company branding and idea was the result of a lot of hard work in the evenings to get things off the ground, initially on my own as a Freelancer but within 18 months the company had grown sufficiently enough that my co-owner Mathew Porter joined the business.