Here We Are, 1 Year On from Lockdown v1
Well, what a strange 12 months it has been! Whilst the world is slowly seeming to recover from the grip of the covid-19 pandemic, there is still a long way to go. The UK is well underway through the vaccine rollout (although I've not had mine just yet) and we are slowly coming out of wintertime, the nights are getting lighter and the days warmer (slightly) I thought it would be a good time to reflect on what has been happening over the last year with today being the 1st anniversary since the UK was locked down by the government.
This is slightly away from the "normal" type of article I put out on my blog but I felt it worthwhile recording for posterity so to speak.
Way back in February 2020 just before the country was sent into lockdown everybody was still working in their usual workplaces, Zoom meetings were a rarity for many people and we were all simply washing our hands as a precaution. However, work-life was turned upside down when on 23rd March the government sent us down the rabbit hole and introduced the first of three (so far) lockdowns.
This is where the difficulty with working from home with the kids became a reality for many people, schools being shut down and working from the sofa or spare bedroom becoming the new norm, not to mention the dreaded "homeschooling".
Working From Home, the New Norm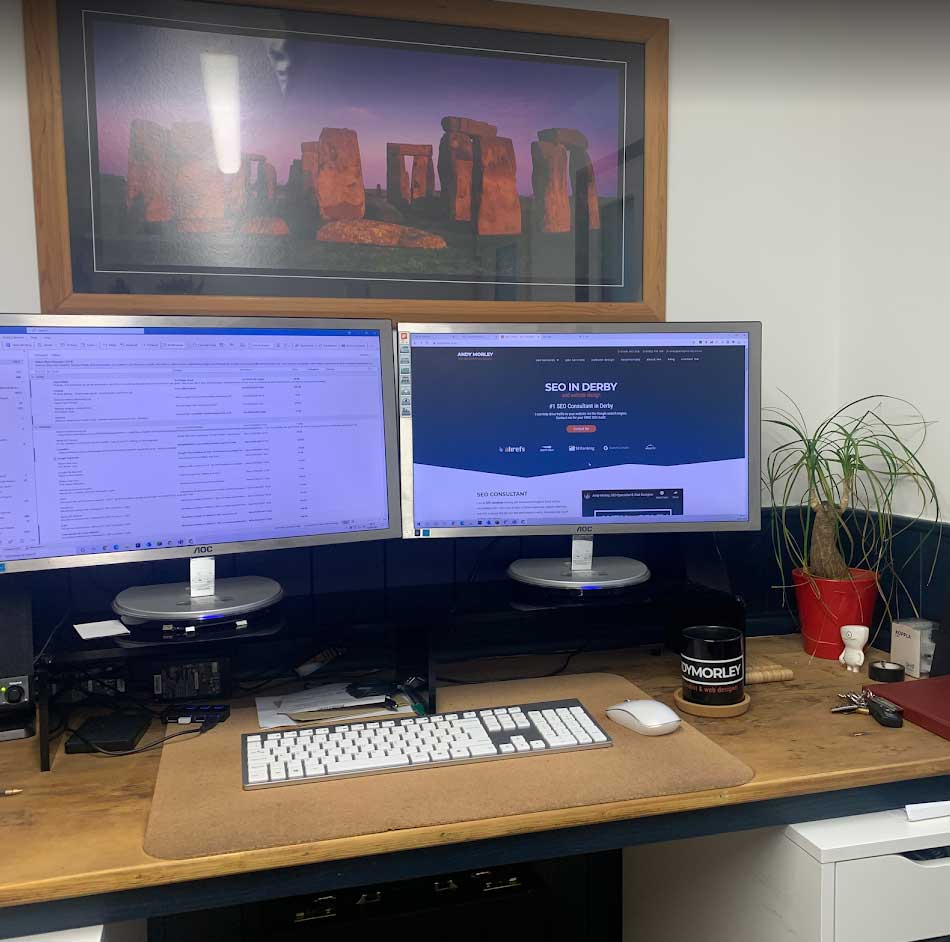 For me, there was a great opportunity to create a home office. The perfect place was the garden shed! I dug out my tools, built some garden storage boxes, and moved all my "crap" out of the shed, only to discover the shed floor was rotten. To cut a rather long story short, after replacing the floor, insulating the walls, plaster boarding, wood paneling and wallpapering, and finally installing a UPVC window and Door my new office was born! Work could once again get back to some kind of normality.
The main issues with working from home were not being able to attend client meetings or interact daily with the team at KUMO. I started to implement Zoom for "face to face" meetings, the KUMO team also had a Microsoft teams account to help keep us all working on the same page.
The difficulties in managing a team of digital marketers without regular daily meetings and catchups soon became apparent and highlighted the need for a more in-depth "project management" tool, we had been using Trello for some time but this was little more than a to-do list. Monday.com seemed to be a really good alternative and we started using this, making work much easier, and keeping all the staff on the same page.
With the world upside down and many companies struggling, staff being furloughed etc… I was initially concerned about the longevity of running a business, certain clients were shutting shop or putting their digital marketing work on hold, leaving KUMO & Evolution Media with a smaller income stream.
Luckily this didn't seem to last too long, new clients were coming out of the woodwork with people starting new businesses or others switching to focus on selling their products online via ecommerce. We soon started to get busy again!
I currently run two small businesses, KUMO in Nottingham with my business partner focused on SEO and Pay Per Click services. Evolution Media which is primarily focused on small business website design and start-up's. It is with Evolution Media where I saw the biggest influx of new clients with over 20 new websites being built and put live in the last 12 months.
A few of these new clients are:
This has really helped Evolution Media find its feet, at the beginning of the pandemic "Evo" was itself a new business.
I also found the time to redesign and rework my own SEO consultancy site (the one you are currently on). This was long overdue a redesign.
With the entire world being turned on its head things were set to change, the biggest of these was the working environment and the home schooling of kids. It certainly gave me a kick up the backside to get my home office set up and implement a more streamlined way of working with the staff at KUMO. The last 12 months and the various "lockdowns" has also helped to get my new business Evolution Media up and running.
All in all… it's not been that bad.
The saga continues, hopefully by the summer time things will be back to more or less normal, however I feel the working world has changed significantly with businesses realising they don't always need to be in the office and working from home is a viable alternative.
Keep an eye on the property market with cheap office space becoming available!